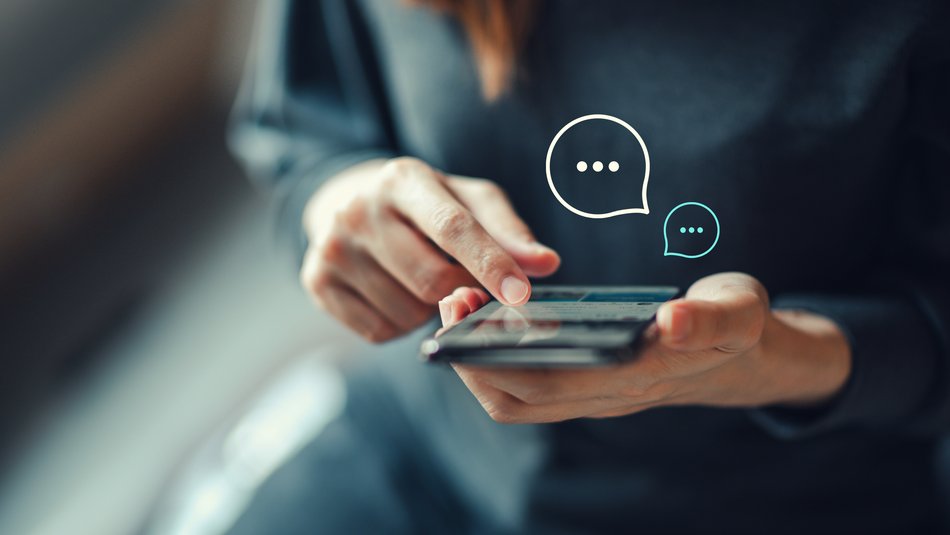 Social media netiquette
We welcome direct contact and respectful exchanges with you on Instagram, Twitter and YouTube. The following netiquette applies to these communications.
Dear Users,
We are delighted that you are using the social media services provided by the Independent Commissioner for Child Sexual Abuse Issues. You are welcome to comment on posts or participate in discussions through your own contributions. However, we ask you to abide by our commenting rules. If they are ignored then we reserve the right to delete content as necessary and to report it to the platform operator and to block users who repeatedly attract attention.
1. Respectful treatment
Always use a fair and polite tone in your posts and remain objective: Always treat other users as you would like to be treated. Never forget that there is a human being behind every user. Never use personal attacks or arguments directed at specific people. Let other users express their opinions and do not try to impose your views on others
Posts that contain insults, threats, obscenities, personal attacks, racist, anti-Semitic, homophobic, discriminatory, violence-glorifying, inhuman, misogynistic or sexist statements will be deleted by us or reported to the relevant platform operators. In the case of repeated or particularly serious violations of our netiquette, we reserve the right to "block" the authors of the contributions. The same applies to posts that are intentionally impertinent or untrue, that are written in vulgar, abusive or hateful language, that violate the rights of third parties and copyrights or those that could endanger, impair or cause lasting harm to adolescents. Commercial advertising for events, products or services disguised as an opinion is not permitted.
We reserve the right to delete identical or similar comments that prevent constructive dialogue and attempt to influence the ongoing dialogue.
2. Staying with the issues
The UBSKM's social media channels provide information about activities, events and issues involving the Independent Commissioner for Child Sexual Abuse Issues or references to external websites that are thematically relevant to the Independent Commissioner and his target group. Therefore contributions to the discussion should always relate to the relevant issue. Should this not be the case, then we reserve the right to remove contributions as necessary.
3. Misuse
Misusing the various social media channels as advertising space for other activities, events, meetings, services or websites as well as commercially or privately offering goods and services is not permitted and will result in the being deleted or reported. You are not to post content, information, software or other materials that violate existing laws.
4. Quotations and images
If you wish to include a quotation in your post, you must also name the source and the author. Only quotations and sources that can be verified by other users should be used. When posting images you should have the legal right to use them. Links to external websites should be used as sparingly as possible.
5. Responsibility
We do not assume any responsibility for contributions posted by the users as this lies with the respective user. By posting a contribution, the author grants the Independent Commissioner for Child Sexual Abuse Issues the right to keep the post permanently available on the social media channels.
6. Violating the commenting rules
As the operator of this website, we will not tolerate any violations of the commenting rules listed here. We reserve the right to delete or report posts at any time and without giving any reasons. You accept these guidelines when you interact with our social media channels. Violations of the general laws and legal regulations might, under certain circumstances, result in you being excluded from the relevant platform and, in serious cases, might also result in legal action being initiated.
7. Your questions
We always want to answer questions and respond to your posts. However, we would like to point out that under the law, the Independent Commissioner for Child Sexual Abuse Issues is not allowed to provide legal advice or legal information. We ask you to accept that we cannot provide neither administrative processing of specific cases nor specific life counselling.
If you would like more information, please send an e-mail to us at: kontakt(@)ubskm.bund.de.
If you are looking for support services in your area or have any questions about sexual abuse, you can find more information through the Sexual Abuse Help portal or you can call the Sexual Abuse Help hotline at: 0800 22 55 530. The nationwide, free and anonymous counselling service is provided by the Independent Commissioner for Child Sexual Abuse Issues under the professional responsibility of the N.I.N.A. counselling centre. The help line also provides free online counselling at: http://www.hilfe-telefon-missbrauch.online/
8. Data protection with regard to our social media and video portals
It has still not been legally clarified whether and to what extent all of the networks can provide their services under the European data protection regulations.
We therefore expressly draw your attention to the fact that the Instagram, Twitter and YouTube services, which are also used by the Independent Commissioner for Child Sexual Abuse Issues, store data about their users (e.g. personal information, IP addresses, etc.) in accordance with their data usage guidelines and use it for commercial purposes.
The Independent Commissioner for Child Sexual Abuse Issues has no control over the collecting of this data and its further use by Instagram, Twitter and YouTube. Therefore we have no knowledge about the extent to which, where and for how long the data is stored, to what extent the services comply with the existing deletion obligations, what evaluations and links are made using the data nor to whom the data might be passed on to.
We thank you for your understanding and look forward to chatting with you.
Your Independent Commissioner for Child Sexual Abuse Issues